CVC offers service programs that can reduce, even eliminate costly repairs and downtime. Our skills include Helium leak detection, installs, system or related equipment rebuilds, and process development. We have reconfigured pre-owned vacuum systems to meet the new process requirements.
CVC also provides a selection of rebuilding services intended to extend the service life of your equipment to save you money. All of our rebuilding services come with our standard 90-day warranty covering all parts and labor.
And if you have ANY questions at all, please give us a call at 1-510-304-7291.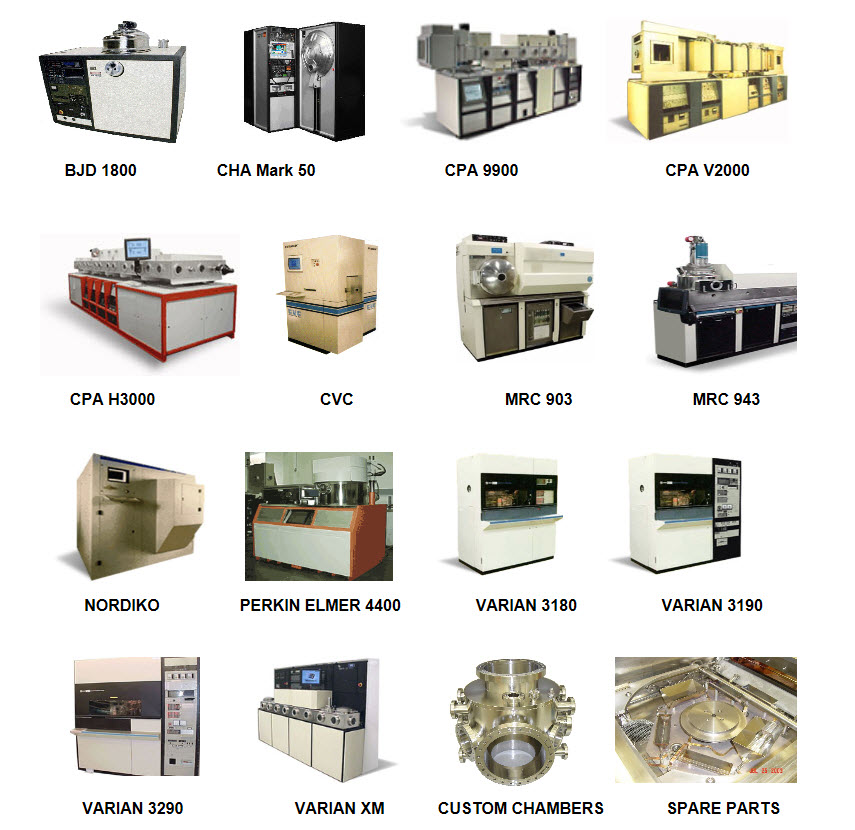 Our expertise is with thin film processing equipment as seen above along with Veeco Ion-beam milling systems, Microetch 601 / 1001 / 1201 / LL-250. We are very knowledgeable of most other semiconductor process equipment as seen in above photo shot. Whether you are looking for a specific tool or you need repair or maintenance of an existing tool, make sure you contact us.
VEECO  MICROETCH 601  ION  BEAM MILLING SYSTEM